Pond Mapping Eagle Scout Service Project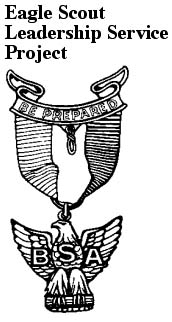 I, Adam Seering, am a Boy Scout in Troop 1 Sherborn. I am working on attaining the Eagle Scoutrank; one of the requirements of this rank is to complete a service project to benefit the community.
The goal of my project was to create an accurate depth map of a large pond in our town (Sherborn, Massachusetts). The pond, called Farm Pond, is being monitored by the Farm Pond Advisory Committee to make sure that it will remain healthy in the continued future (and, incidently, safe for swimming; this has been a concern in the past); this committee was interested in this map because a precise depth map would help them better monitor the pond. People who fish on the pond have also been interested in this map; different fish live at different depths, so with it they can better decide where to go fishing.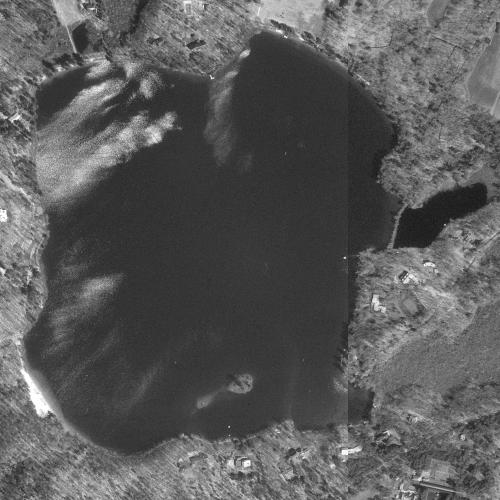 (Image thanks to MassGIS OrthoPhoto project)
There have, in fact, been several previous depth maps made of this pond. The previous one was made by taking 50 depth measurements of the depth of the pond, in various locations. The pond is a quarter of a square mile in surface area; while the previous map was useful, 50 points distributed over such a large area leaves a wide potential margin for error. The map that I have compiled uses 500 depth measurements; the addition of this many more depth-measurement points leads to a significantly more precise map.
I finished the project itself over the summer of 2001; I am presently working on trying to get the final project report approved. In the meantime, the text of the project report, and maps related to the project can be downloaded from here:
The maps are distributed as Adobe Acrobat files; a free viewer for these files can be downloaded here.
The project workbook and summary, until I get my PDF converter working again, are distributed as Microsoft Word documents; if you don't have Microsoft Word, you can either buy the (rather expensive) full version, or download OpenOffice, a free Microsoft Office competitor that can read Microsoft Word files, here.
Last Updated 4/29/2003