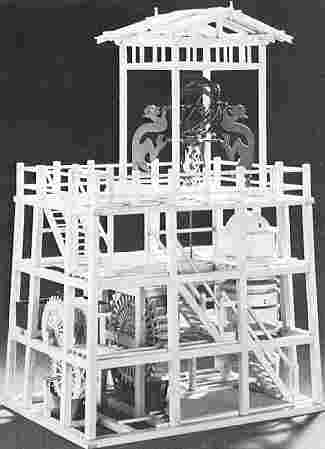 Inventions:

Invention

Date
Invented

Dynasty
that made it

Sung

1288 AD

Sung

984 AD

Sung

976 AD

Sung

1030-1050 AD

Sung

~900 AD

Sung

700 AD

T'ang

T'ang

940 AD

Sung

1221 AD

Sung

812 AD

T'ang

~1000 AD

Sung

T'ang

1045 AD

Sung

620 AD

T'ang
(Note: if no date is given, the exact date for the invention is unknown)
Interesting Sites:
Computersmiths' History of Chinese Invention and Discovery lists many Chinese inventions and how long after their original invention they were 'invented' or otherwise accepted in Western civilization. For example, the Chinese were using Lacquer, the first plastic, over 3,000 years before its earliest use in the West. The Chinese Inventions page is similar; however, it lists fewer inventions and describes each one in a short paragraph (click on the bar for the invention to go to its description).
You Drive me Wild! allows people to play the Chinese version of Hearts on-line. A more complete description is available under Playing Cards, but the best way to learn about it is to go to the site and figure it out for yourself. Just beware: this site allows users to chat on-line with their teammates, so chat carefully.
The bibliography for this site contains links to all of the websites that I used, and many of these websites contain additional information about inventions that were created in dynasties other than the T'ang or Sung.